ABOUT US
Welcome to Eco Tint and Shade. We are a woman-owned small business (WOSB) located in San Diego. We are the commercial division of two successful San Diego-based companies. The company's goal is to help our customers conserve energy and help the environment by lowering energy usage which means lower energy bills. We also offer products that protect from the sun's harmful UV rays and provide a comfortable environment for our customer's business and home.  We only use products that will positively impact the future by making the world safer, more energy efficient and sustainable. A smart alternative to window replacement, our films offer premium, high-performance solutions for all types of glazing systems, clear, tinted, low-e or coated glass. We now offer an additional service: glass scratch removal or unsightly water spots removal.
We also believe in treating our customers like we would want to be treated by offering the highest level of service and competitive pricing. We pride ourselves on our integrity and business ethics. Our sales associates our knowledgeable and we have some of the best installers for our window film and our window coverings in the business—with an average of 24 years. We try to supply the best solutions for any given situation and we pride ourselves on working neatly and professionally. If you call our office you will be treated to courteous office personnel. We always make sure that our client's fully understand how to operate and care for their window film and coverings. We want to meet or exceed our customer's expectations.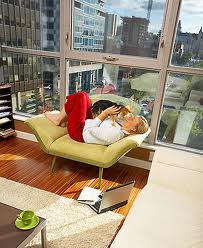 We use VISTA, Llumar, and Suntek window films which are U.S. based companies. We use Hanita for our security and anti-graffiti films which is based overseas and distributed in the US. We offer a variety of films to meet our customers needs.
We serve: San Diego and surround counties.
CSLB #964769 Liability Insurance: Peregrine Insurance Agency; Bonded through American Contractors Indemnity Co.
Architects and interior designers recommend VISTA and Llumar window films and decorative films to their customers.